Kronsoft Development is a Romanian company with German share holding, founded 15 years ago, which experienced great changes and even greater evolution since then.
We develop and implement highly complex software solutions for small, medium and large companies within the German healthcare market.
We also address care institutions, physiotherapists and medical care providers.
We offer customized programs and software packages to increase the efficiency of business operating procedures, alongside with 24/7 technical support.
We are aware that we are an active part of a very dynamic and fast growing industry, so we make sure we always rely on the latest technology trends in order to deliver the best and accurate services for our clients.
We are an Agile company, quickly adaptable to market changes and customer demands, constantly reinventing itself in the quest for professionalism.
We divide the activity into achievable goals within a short set of time, called SPRINTS. After each sprint, the team members offer and receive feed-back and analyze the best following steps to be taken.
Cu o expertiză de peste 15 ani în dezvoltarea de software și de soluții customizate pentru piața farmaceutică din Germania, Kronsoft Development este pregătit pentru o nouă poveste de succes, la care te invită să iei și TU parte.
Job Openings
We are constantly looking for new colleagues.
Dynamism
We adapt to customer needs and to a changing market.
Agility
We work smart, not hard.
Innovation
We continuously develop new, valuable services and solutions.
Fairness
We embrace diversity, courtesy and equity.
Sustainability
We work efficiently and handle our resources responsibly.
Freedom
We work from all over the place and we do it freely and responsibly
Be it developing new software solutions or analyzing and optimizing your existing architecture, we can quickly and effectively take over.
We own a solid knowledge regarding the goods movement within the pharmacy and in mastering the related processes and data.
For programming, frontend solutions, in middleware data exchange and for e-commerce apps, we use the newest and modern technologies.
What our clients are saying
Noventi Healthcare
"Kronsoft contributed significantly to the success of NOVENTI HealthCare! Kronsoft's expertise in agile web development, cloud, DevOps, IT security, and data privacy made these successes possible. Together we have carried out a large number of successful projects. We are particularly proud of our innovative SaaS solutions, which are developed and operated by Kronsoft. We look forward to further cooperation and more success stories in teamwork for the German healthcare market in the next years"
NoventiCare
"We have been working with Kronsoft for 3 years now. The responsible team for our project, that consists of developers, business analysts, scrum masters and QA, is very well positioned professionally, motivated and productive. It is a partnership at eye level in which the goals are pursued together. These facts in connection with the lower costs compared to Germany make Kronsoft an ideal partner."

Salvamont
"The partnership between Salvamont Romania and Kronsoft Development proved to be, from the very beginning and throughout all the 4 years of collaboration, a huge step forward in the development of the mountain rescue activities in our country. The most important project carried by Kronsoft Development was the implementation of the Salvamont app, used by the rescue teams, in order to register all the dates of the rescue event, issuing the necessary documentation, having all the cases together and issuing different types of statistics, focusing on teams, mountains, event, season etc.
Salvamont Romania and Kronsoft Development, together for your safety in the mountains!"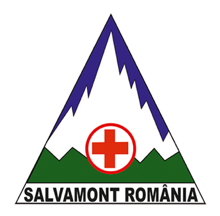 Noventi azh
"I really appreciate working together with my colleagues from Kronsoft. It's a great collaboration which not only leads to the right results but also generates discussions and ideas on how to continue with the product. I am happy to be part of that team!"

Borino
"We have been working together with Kronsoft for several years now and it was and is a fruitful partnership. Both in development and DevOps projects I found a technically experienced and cost effective partner in Kronsoft. I am looking forward to launch the product they developed for us in recent months and continue our joint work afterwards."
Aura
We are very happy with your work, especially with the fact that you have coordinated yourself and we have easily reached the process: Requirement – Discussion about possibilities – Work done.
Noventi Healthcare

NoventiCare

Salvamont

Noventi azh

Borino

Aura
Previous
Next